How To Spend Four Days In Hong Kong
Hong Kong. Its name inspires visions of a chaotic, jam-packed city with soaring skyscrapers, thick smog, endless noodle stands, big finance, and wild nights out. It's one of my top five favorite cities in the world, and I relish any chance to visit. The fast pace creates a sense of permanent change, and the crowds, multiculturalism, and food keep me continuously coming back. Oh, the food! I could sit bent over a noodle bowl all day long!
Hong Kong is a busy city of eight million inhabitants with one of the biggest hub airports in the world. It can be overwhelming for many visitors, especially those not used to crowded places. And, with so much to do here, one can scratch one's head about where to start in order get the most out of the trip.
This four-day itinerary will help you organize your trip, steer you off the beaten path, and show you why Hong Kong is one of the most on-the-go cities in the world.
Day 1
The Hong Kong Museum of History — In order to understand a place, you must first understand its past. This museum lets you do just that. It provides an excellent overview of Hong Kong's long and complex past. There are exhibits relating to the archaeology, social history, ethnography, and natural history of the region. It's big, so allow about 2–4 hours for your visit. Admission is free on Wednesdays, and there is an audio tour available for HKD $10.
Walk through Kowloon Park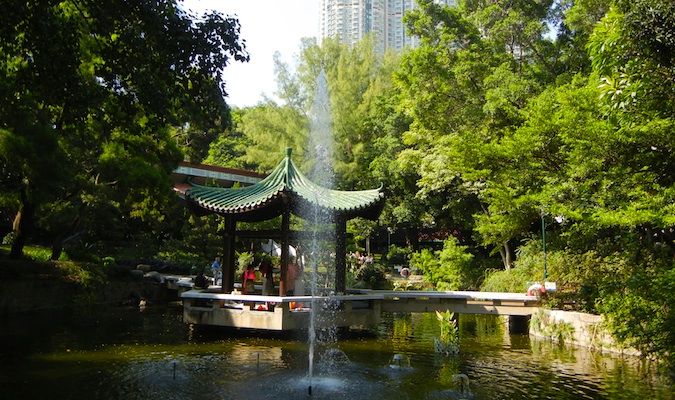 Head to Kowloon Island's gigantic park that features a swimming pool, a fitness center, little ponds where you can watch ducks and other swimming birds, a Chinese garden, an aviary, and plenty of rest areas where you can relax to escape the oppressive Hong Kong heat. It's one of the best places to people-watch in the city.
The street markets in Mong Kok

This area of Hong Kong has the largest and busiest markets in which to soak up the frenetic atmosphere, sights, and sounds of Hong Kong. The crowds and sellers really exemplify Hong Kong's on-the-move essence. The two best markets for inexpensive souvenirs are the Ladies Market (bargain clothing, accessories, and souvenirs) and the Temple Street Night Market (flea market).
Tsim Sha Tsui Waterfront — Stroll along the Tsim Sha Tsui waterfront and take in the breathtaking skyline view of Hong Kong Island. While you're here, make sure to visit the Avenue of Stars, Hong Kong's answer to the Hollywood "Walk of Fame," where you can see the stars of Chinese and Western film alike. There are shops, restaurants, and, at night, a large outdoor market serving traditional Cantonese food alongside knockoffs and souvenirs. Come ready to haggle.
Take the Star Ferry

The best way to get across the harbor from Kowloon Island to Hong Kong Island is via the Star Ferry, which showcases a fantastic view of the city skyline for only HKD $2.20. It's one of my favorite activities.
Day 2
Ride 360 Ngong Ping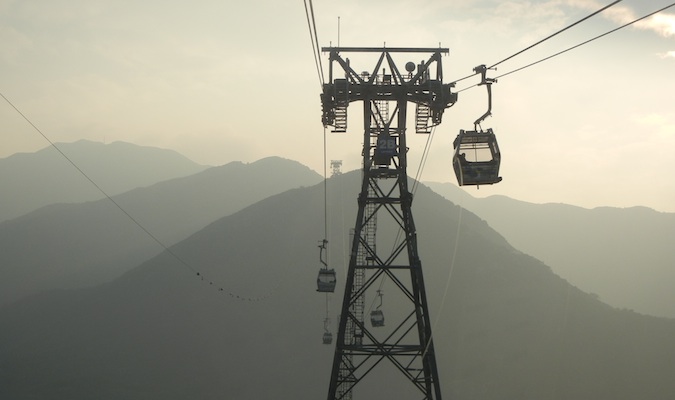 This cable car runs a little over 3.5 miles, from Tung Chung across the bay toward the airport and then onward to Lantau Island, where you can visit the Po Lin Monastery. The cable car gives you a panoramic view of the whole airport, harbor, and city before it travels through the surrounding mountains. The ride lasts about 25 minutes. Lantau Island is a bit touristy, but the ride and monastery provide worthwhile views of the city and little islands that dot Hong Kong.